Special issue "
Anaerobic Fermentation – A Biological Route Towards Achieving Net Neutrality
" now open for submissions
This Special Issue will exclusively focus on innovative research outputs, short communications, and perspective reviews on the production of biofuels and high-value biorenewables via anaerobic fermentation to support net neutrality. The use of biomass pre-treatment to support/enhance fermentation product yields are also of interest. Full-length review articles are also encouraged. The submission deadline for the special issue is 30 Jun 2022. 
https://www.mdpi.com/journal/fermentation/special_issues/anaerobic_fermentation
To request a discount on open access publication, please email Sanjay Nagarajan.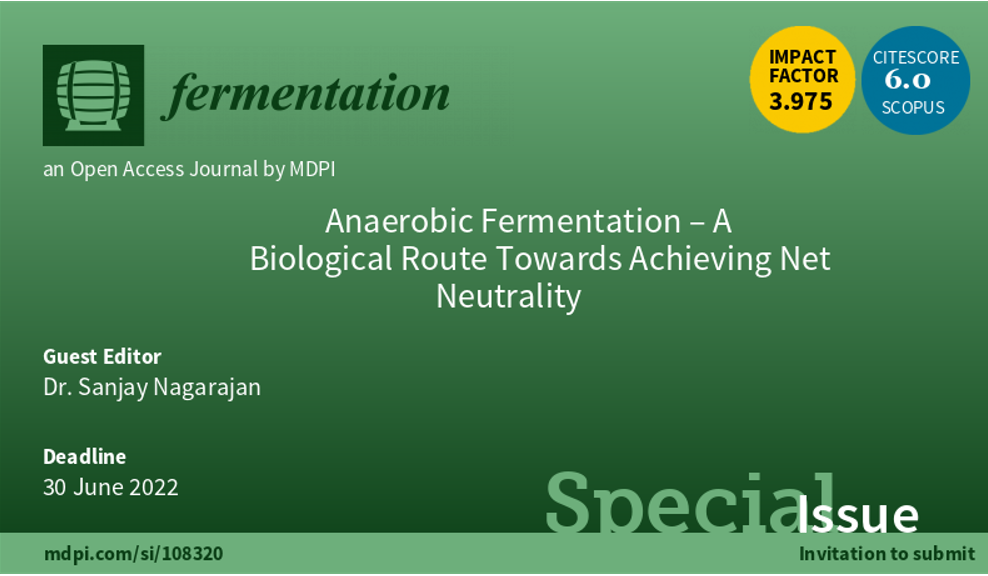 ---